After a 3-year-old boy slid into a gorilla enclosure at the Cincinnati Zoo on a crowded Saturday, safety teams made a difficult decision to save the child.

The zoo said in a statement that the boy had "fallen into the moat of the exhibit." A male western lowland gorilla was in the garden with an infant. "The zoo's Dangerous Animal Response Team has made the difficult decision to dispatch a gorilla (Halambe) in response to a life-threatening situation."

In a video released by television station WLWT, 17-year-old Harambe was handling children and standing over them in the enclosure's ditch. I hear the boy's mother calling for help.

The zoo said the child was taken to a local hospital and was conscious during transport. Police said the boy was being treated for "serious but not life-threatening injuries," according to Cincinnati.com.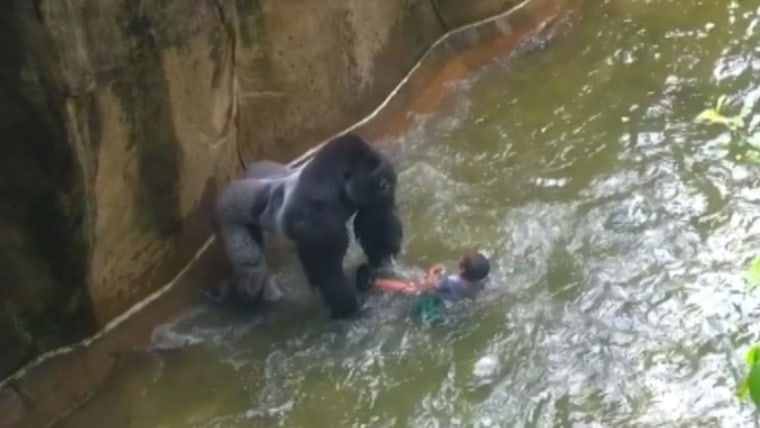 "The zoo's security team's prompt response saved the child's life. We are all devastated that this tragic accident resulted in the loss of an endangered gorilla." "This is a huge loss to the zoo family and gorilla populations around the world," zoo director Thane Maynard said in a statement.