If you have ever watched American Horror Story you have probably seen this face.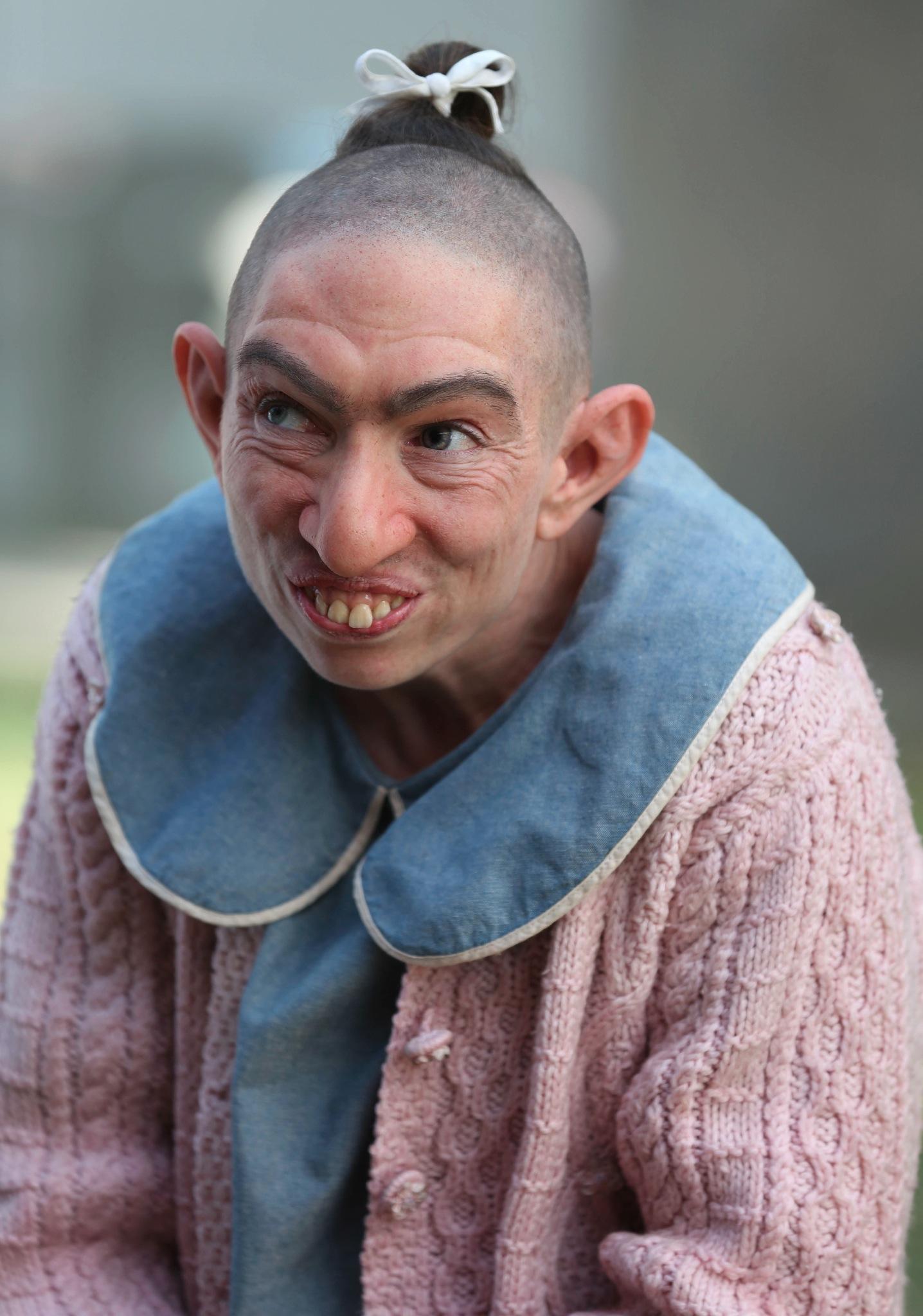 The character named Pepper made a horrible impression on the viewers and everyone felt disgusted by this character. But it turned out that the character wasn't capable of harming a fly.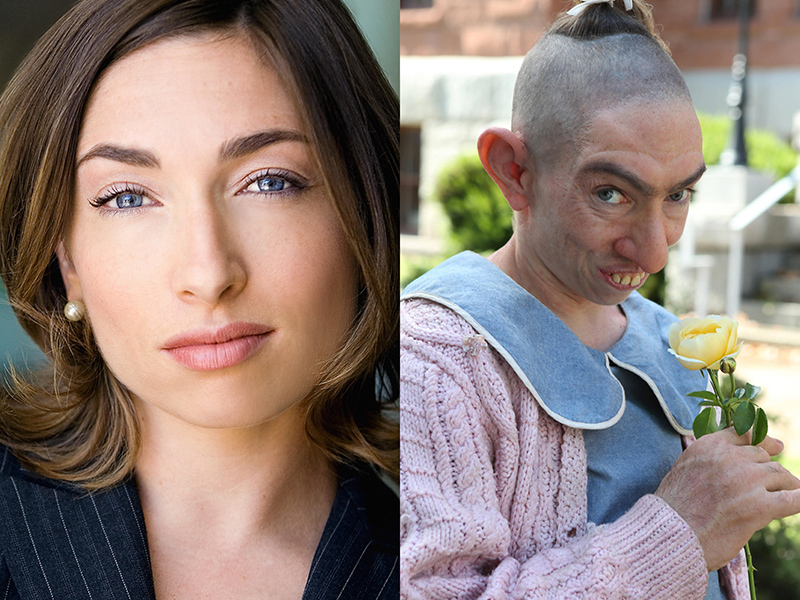 Naomi Grossman was behind this character who is a true beauty in real life. She spent 3 hours every day on a set. The makeup artists made a very difficult and long job every day to make such a horrible character out of a beautiful woman.
The actress had to shave her head for this role.