During the Cannes Film Festival, Iris Lowe made a spectacular entrance at the "Monster" premiere directed by Hirokazu Kore-eda. The 22-year-old stood out in the crowd with a striking Saint Laurent outfit.
She wore a translucent skirt that showed off her sculpted body, and a lace-adorned top that covered her entire chest, emphasizing her fiery appearance. Leather gloves and matching stiletto shoes finished the ensemble.
Iris had bright red lips in her makeup, and her hair was styled in a careless way to give the appearance of wet hair.
Iris's new look rapidly generated debate on the internet. Her boldness and sensuality drew praise as well as criticism for being too thin.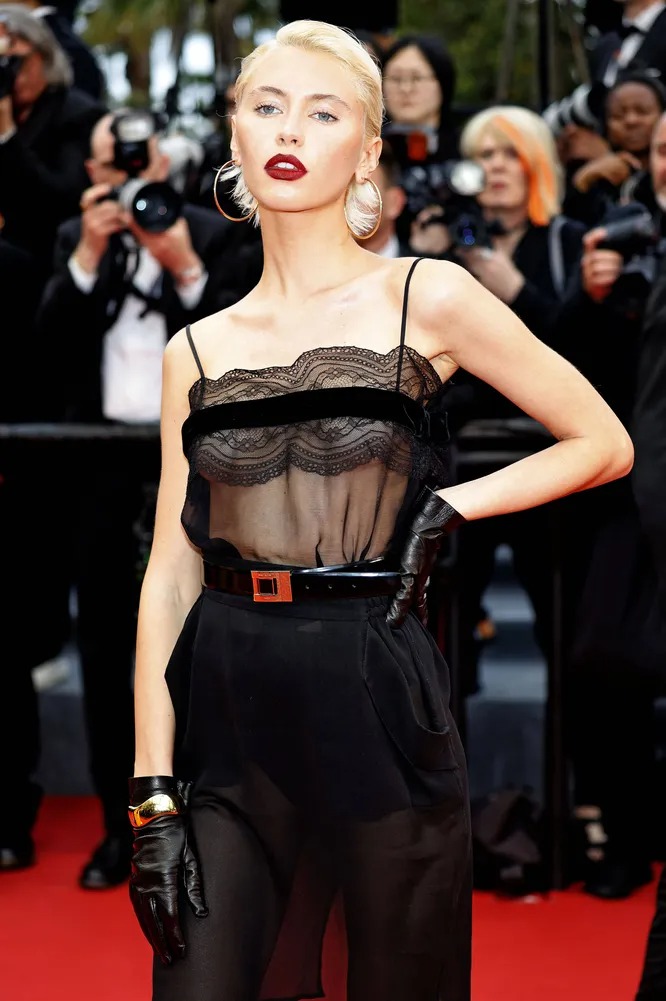 Netizens lauded her physique at the same time, with others saying that only someone with her body could pull off such a bold look.
In other developments, Jude Law, who is 50 years old, became a father for the seventh time in February when he welcomed a new member into his family.