The 47-year-old Hollywood actress Angelina Jolie took a stroll through New York City. She maintained her sense of style by dressing in soft hues that made her appear elegant. Angelina tends to dress in monochromatic tones and this time was no exception.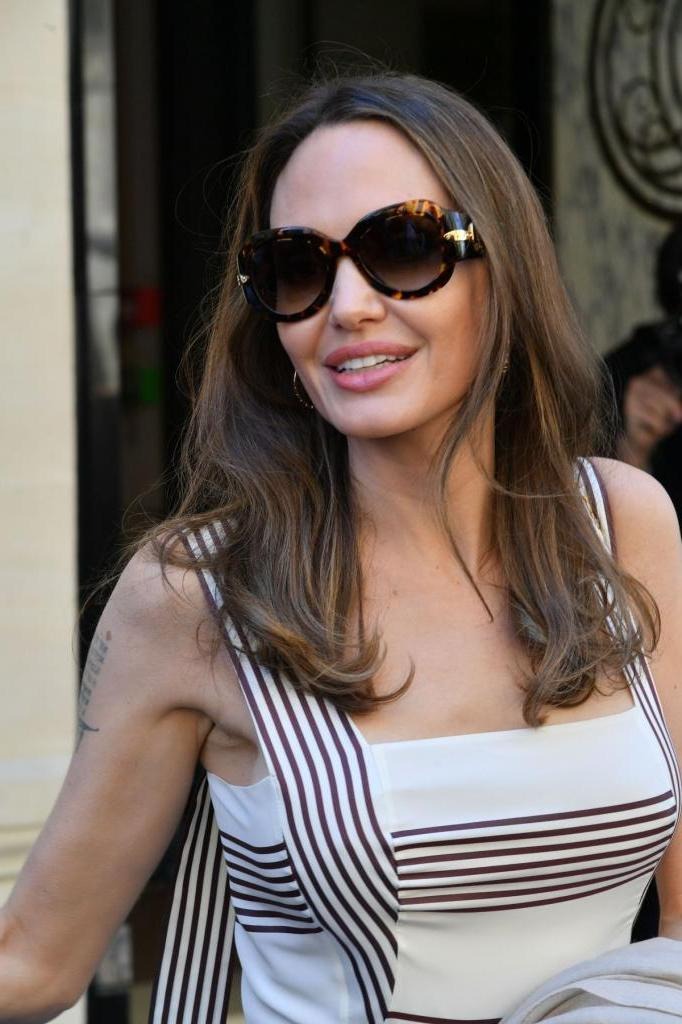 She wore a cream pleated maxi dress with a matching linen jacket to highlight her beautiful form. She finished off her look with platform sandals and a beige handbag.
She chose to wear significant makeup and accentuated her large lips with matte lipstick. Her hair was done in delicate waves.
Angelina attracted the attention of paparazzi who began following her as she went through the streets of New York City. She unexpectedly grinned and greeted the photographers.
People started talking about the Hollywood diva's new look online, praising her beauty and noticing how happy she seemed to be. They commended her fashionable and seductive attire and expressed their happiness at seeing her happy.
In addition, Angelina Jolie recently declared the opening of her own fashion house, expanding her business portfolio.