Matthew McConaughey has revealed in his latest social media upload that he wants to enjoy some sun with his wife, Camila Alves.
Although the actor rarely appears on social media, he couldn't help but celebrate his wife's birthday with a photo that was supposedly taken on vacation.
As the two sat and breathed in the fresh sea air, staring out at the endless sea beside the boat, things looked like the best time.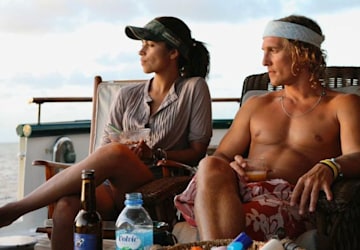 Camila wore a visor and T-shirt over cut-off jean shorts, while Matthew showed off his sculpted physique shirtless in a floral red swimsuit.
"Love ridin' with you #happybirthday," he cutely captioned the photo, and fans instantly fell in love, with comments flooding his section with heart emojis.