8 months after Marck Anthony and Nadia Fereira got engaged they declared their marriage. David and Victoria Beckham had very vital roles at the wedding.
Посмотреть эту публикацию в Instagram
Victoria Beckham puts her designer skills to create Nadia's bridesmaid dresses. And she also shared teh creation process with her followers.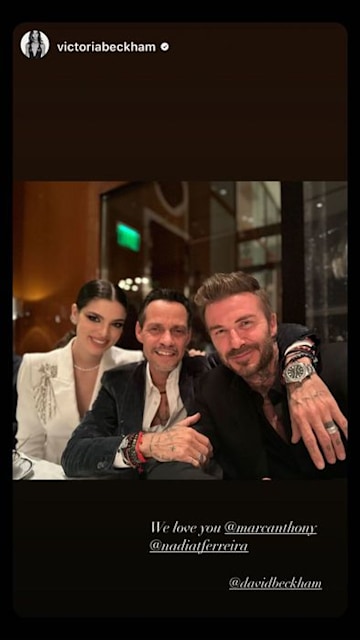 Nadia's wedding dress and the other details are made by Galia Lahav.
"Congratulations Mr. and Mrs. Muniz!!! We love you both so much and it was such an honor to be part of your special day and celebrate your love!! Kisses @marcanthony @nadiatferreira," Victoria captioned the photo.